PAYG WiFi
You can now get Broadband Without a Telephone Line - from £2.50



Wireless Service using Wi-Fi
No Contract
Pay as You Go PAYG – Lowest Rates in the UK
Roaming in Cambridge

Using Matrix WiFi


Search for wireless networks
Connect to SSID "Matrix"
Open a web browser

Provide Internet Access in Cambridge

If you are in Cambridge in a suitable location you can benefit from providing a realm, even if you already have a hotspot solution. Please contact us to find out more about the benefits of joining the Matrix WiFi service. Please let us know you want it in your area/home/office by using our contact form to register your interest.

Try it free wherever there is coverage

Without logging in or signing up you can browse local websites on the Matrix. Discover what's nearby, explore the City you are in, and finding out where you really want to go today - for free!
Wireless Installation & Provision
We can provide a full range of wireless services no matter how big or small your needs.
We can help with
Consultancy
Security
Point to Point Links
Point to Multi Point Systems
Indoor and Outdoor Coverage solutions - from Home to Campus to Metro Scale
We can provide detailed site surveys and spectral analysys.
We also provide a wide range of hardware solutions.
For all enquirys please call us on 01223 573170 or use our contact form.
Main Solutions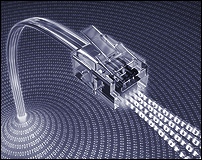 Research & Development

Wireless Solutions and Install

Broadband Services

Hosting

Software Development