Mesh Networks
Intelligent Mesh Technology Ltd specialises in the development of Mesh networking solutions,

from research through hardware and software development.




Our founders and key staff have been actively working in the field since 2002




We have been involved in numerous projects covering a multitude of applications scenarios

and goals.




We see Mesh networks not as a niche sector but rather as a young but core networking technology that will in time form the basis of most if not all of our networks in the future.




As our company name suggests, one of the key features of the iMesh routing platform is its ability to make smart routing decisions, not all networks are equal nor are the links that form them, in complex networks such as a mesh we may have multiple links available at different times to a particular destination, being able to chose the best route is often a complex process but must happen in a spit second if a network is to operate optimally.




Examples of the areas in which we work.




Defence - Government & Private

Transportation

Rapid Response & Emergency Networks

Security - Government & Private

Video & Surveillance

Monitoring & Environmental

Internet Service Provision & WISP's

Private Networks

Conference & Event Networks

Hotel's

Council & Municipality - Wide Area Internet and Intranet Access

University & Campus Networks.

Mobile & Vehicular Networks.




Please contact us for further information.
Main Solutions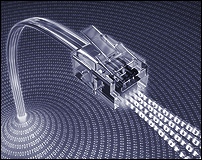 Research & Development

Wireless Solutions and Install

Broadband Services

Hosting

Software Development